Learning
In the spirit of Meliora – Ever Better, we have found our students have great interest in both formal and informal Jewish learning. We strive to organically infuse opportunities for Jewish learning into ongoing Hillel life, and even our social media posts. A core Jewish education initiative is the Jewish Learning Fellowship (JLF). A program of Hillel International, students who participate in JLF spend 10 weeks delving into traditional Jewish texts and putting them in the context of their lives as college students. Learning takes place in large group discussions as well as in Chavruta, Jewish study partnerships. Students should look for information in the weekly e-blasts, or contact Solomon Zisser. We are also proud to offer shorter duration courses on a variety of topics, as well as one-off learning sessions. See the full semester line-up below.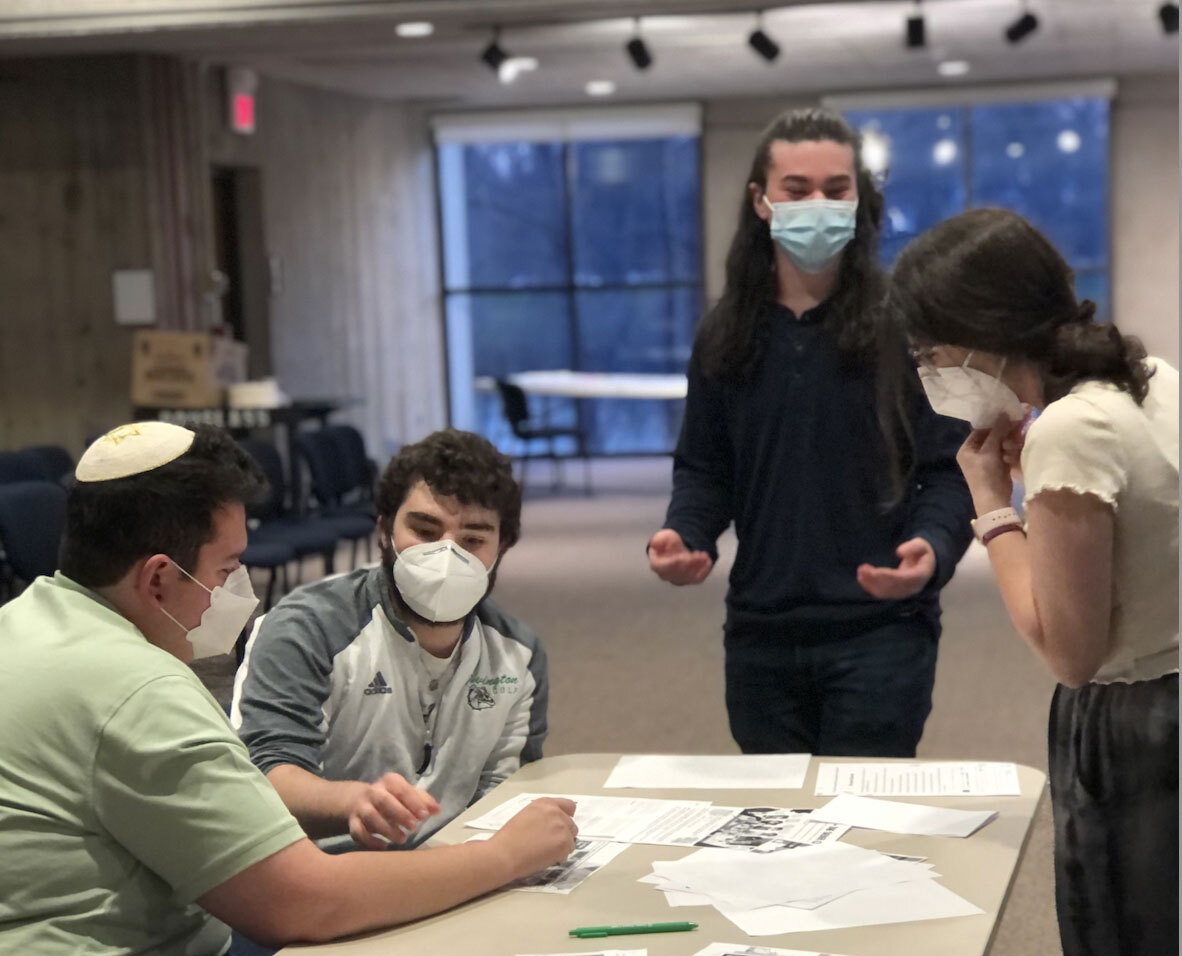 Spring 2023

The Holocaust: A reflective look at the Shoah and its legacy.
Facilitated by Sarah Walters
Jewish Learning Fellowship (JLF) Pursuing Justice: A chevrutah-based small group text study on Jewish texts, values, and the pursuit of justice/tikun olam.
Facilitated by Solomon Zisser
Dip Into Holidays: A series of one-off learning opportunities about fall holidays
Facilitated by Solomon Zisser
Cultivating a Jewish Spiritual Practice: Explore Jewish traditions, practices, and ideas that provoke, perplex, ground, and/or soothe.
Facilitated by Solomon Zisser

Adulting through a Jewish Lens: Take time for self reflection and assessment; learn important life skills about finances, careers, health, and more; and plan for the future within the framework of Jewish values.
Facilitated by Joy Getnick
Zionism and Me: An exploration of Zionism, from ancient promise to modern realities, with an emphasis on how we as American Jews grapple with and relate to Zionism's promise and complexities.