Israel
UR Hillel encourages students to learn about, travel to, and develop a personal connection with Israel, past and present.

We actively support student travel to Israel, and are proud to provide two Taglit Birthright-Israel trips a year, one in the winter and one in the summer. These trips are a great way for students to connect to Israel and Judaism in an immersive way. Our next trip is in May 2023. We can't wait to travel with you. Questions? Please contact Joy Getnick.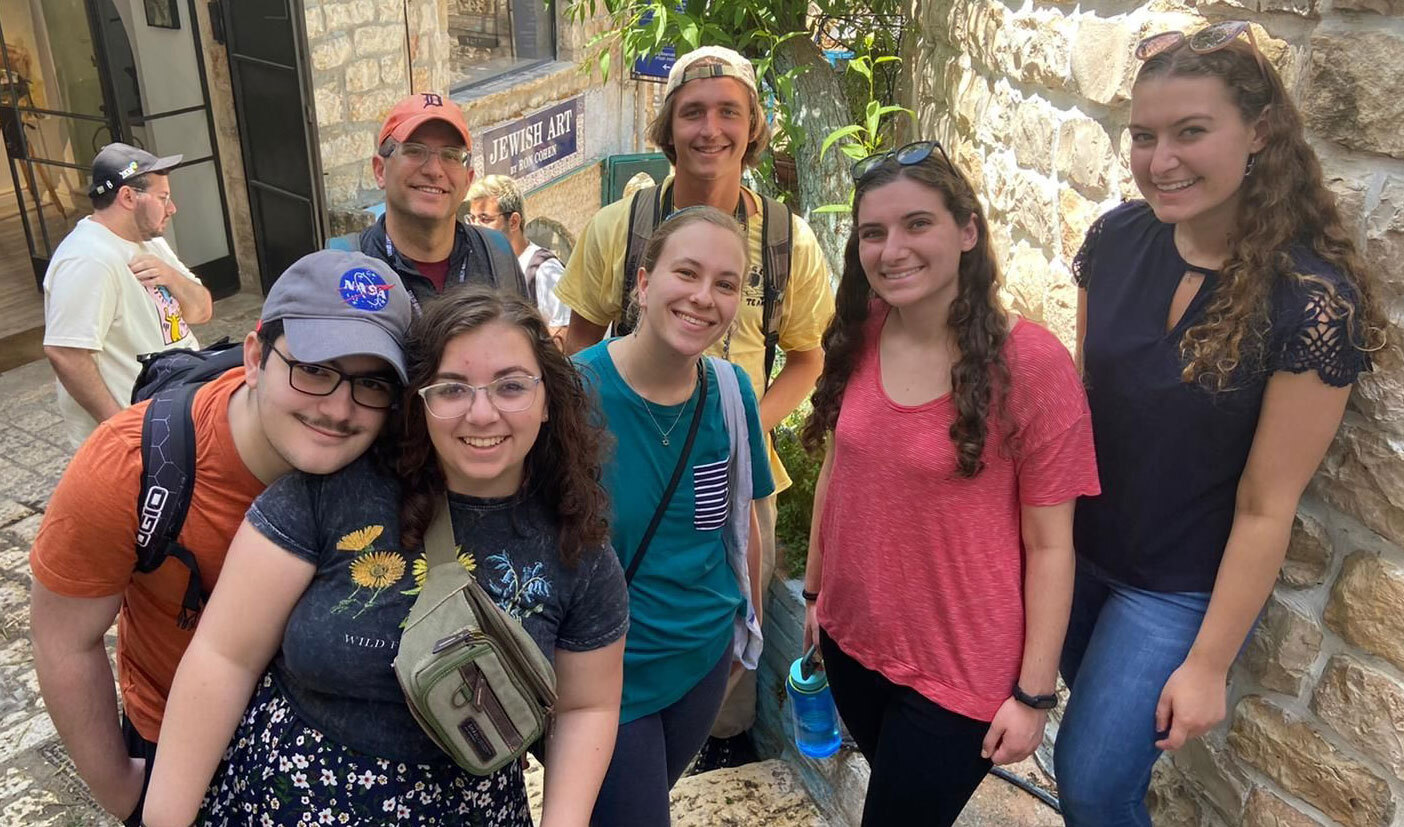 UR Hillel is proud to support student advocacy for Israel. We have historically helped send a large contingent of students to the annual AIPAC Policy Conference, and have also had students participate in J Street programs. Each year we have students who study abroad at Israeli universities, or participate in other travel, learning, and internship programs through MASA, JNF, Onward, Birthright Excel, and more. We also proudly partner and program with the Rochester Students for Israel group, a student club which hosts Israel-related programming and cultural events. We also offer opportunities for students to learn about Israel through facilitated conversations and study in safe, pluralistic Jewish space space. Yom Ha'atzmaut, Israel's Independence Day, is always a festive and exciting way to conclude our year.
We are particularly excited to be hosting the Rochester Jewish Federation's ShinShinim. Students should check the weekly e-blast for regular opportunities to meet up with them for games, activities, snacks, and fun.
Interested in learning Hebrew? Learn more about the offerings through the Center for Jewish Studies, or join the weekly Cafe Ivrit through the Language Center.