Alumni
Stay Connected!
Our alumni are essential and valued members of our UR Hillel community, and we want to stay connected!

Whether you are a recent graduate, or you graduated 50 years ago, we want to hear updates from you! If you have a professional update to share, life news, or just want to reconnect, we want to continue to be an essential part of your life. Please contact Joy Getnick to share!
We also want to stay in touch to share information about UR Hillel, so that you can still feel connected. Whether it's updates on campus life, or alumni opportunities for networking, engagement, and connections, we want to continue to be a resource for you.
Coming to Meliora Weekend? We'll be here, and would love to see you! Join us for Shabbat, or plan a separate time to stop by and say hi!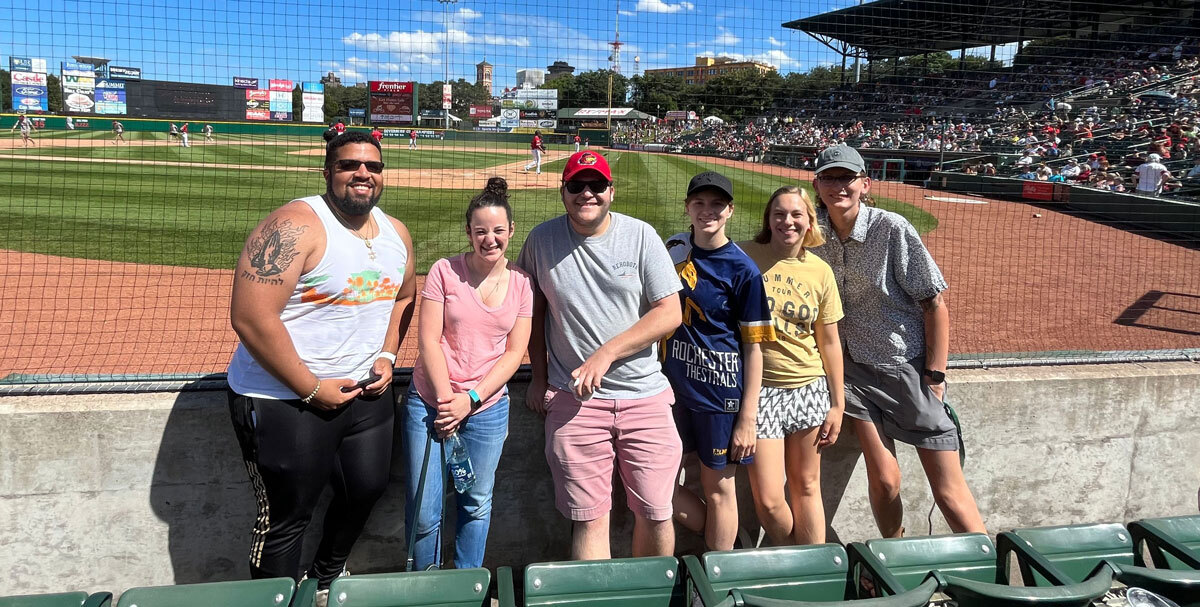 Get Engaged and Give Back
Our alumni are the bedrock of our organization. They lead our lay board, and their generosity fuels UR Hillel's work to foster vibrant pluralistic Jewish life on campus.

Interested in getting involved? We are always looking for alumni to serve as lay leaders, help with specific projects, support our fundraising efforts, and network with other alumni. Please contact Joy Getnick to chat more about what form of engagement might be the best match for you.

We rely on the generosity of our UR Hillel families, friends, and alumni like you to best support our students and bring our mission to life. Please consider making UR Hillel one of your philanthropic priorities. Gifts to UR Hillel receive University donation credit, including towards George Eastman Circle (GEC) pledges! Please consider making a gift today. Thank you!