The University
Jewish Life and the University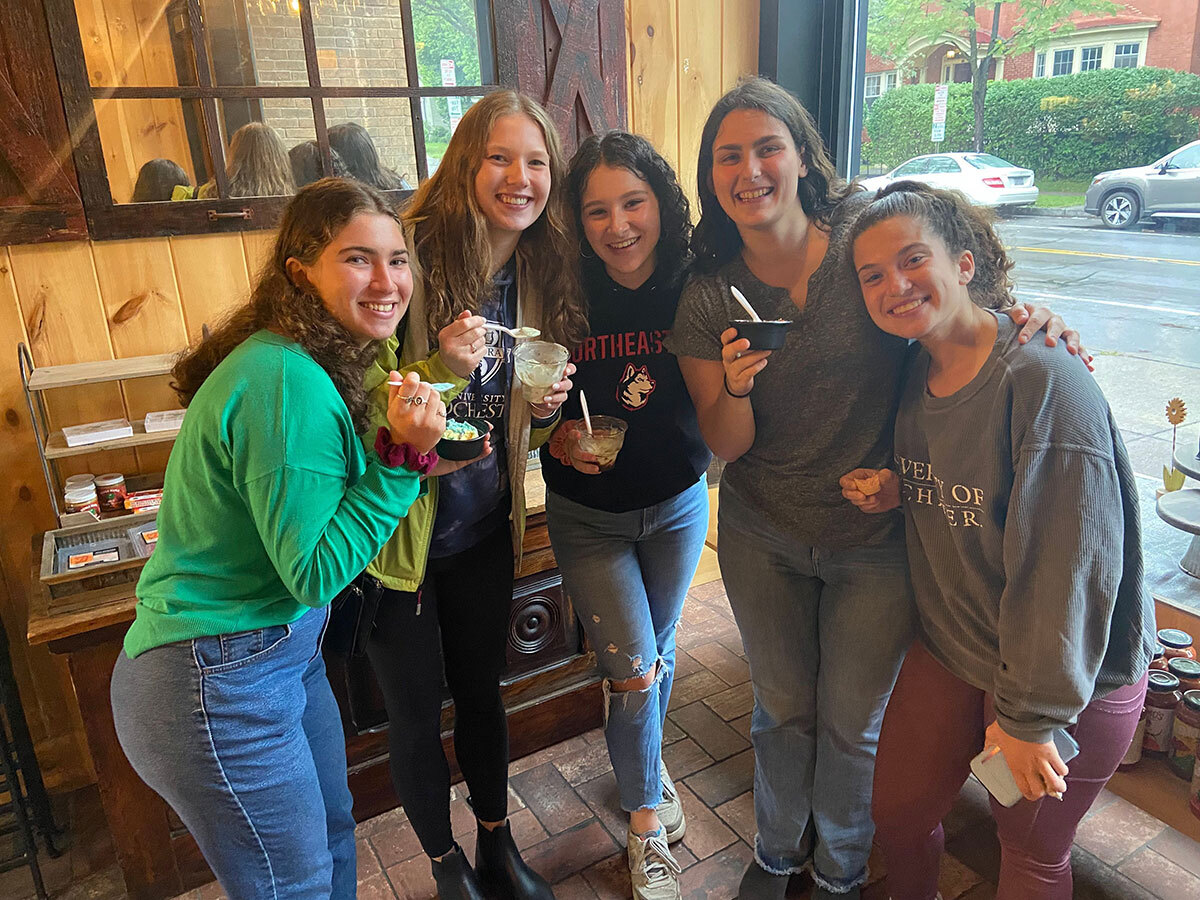 The Interfaith Chapel
Hillel at the University of Rochester is proudly part of the Interfaith Chapel community, committed to sharing in dialogue, worship, and interfaith education. UR Hillel shares Chapel spaces, benefits from Chapel resources and support, and UR Hillel students participate in SAIC, the Students' Association for Interfaith Cooperation, which provides opportunities for students of many faiths to learn about the traditions and celebrations of others in meaningful and thoughtful ways.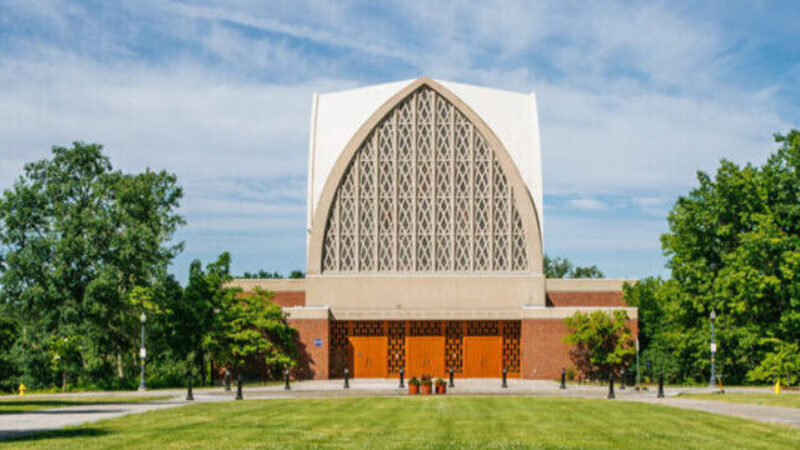 Academic Scheduling and Religious Holidays
The University of Rochester is committed to upholding New York Education Law Section 224-a, ensuring that students are not penalized for missing class on major Jewish holidays. Please see the University Observance of Religious Holidays statement here. UR Hillel is always happy to assist students navigating these issues with faculty, and connecting students with the proper University resources which exist to ensure the University upholds its strong commitment to diversity, equity, and inclusion, including regarding faith.
Kosher Dining Options
Kosher Comfort
Located in Douglass Dining Center, Kosher Comfort is a meat kitchen under Orthodox supervision serving kosher meals to the University population as well as "take out" options in retail locations on the River and Eastman campuses.

Hillel Meals
During non-Covid times, Hillel provides students with kosher meals for Shabbat and most holidays. For Passover, Hillel works with Dining Services to provide kosher lunches and dinners which students can purchase using their meal plans.
Academic Study of Religion and Judaism
Department of Religion and Classics
In the Department of Religion and Classics, students explore the great, classical civilizations of West and East as well as the major religions that emerged from them. Through the study of classical, biblical, and religious writings, either in the original language or in translation, students examine the beliefs, ideas, values, rituals, and traditions that have shaped Western and Asian cultures. Students also learn how the ancient roots of these religions and cultures continue to shape current events.
Center for Jewish Studies
The Center for Jewish Studies promotes research, scholarship, and education in Jewish studies. Through courses, publication, lectures, fellowships, and intellectual collaboration, the center aims to increase knowledge in the field of Jewish studies, to provide enriched learning opportunities for students, to contribute to the intellectual life of the University, and to share its resources with the Rochester community.
Included in the above are is the offering of several levels of Hebrew language instruction, and additional support through the University of Rochester Language Center.